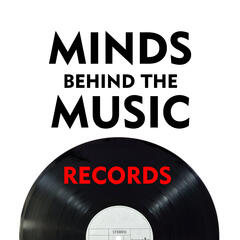 Welcome
Welcome to the home of the new record label brought to you by Minds Behind the Music.
With MAINSTREAM digital distribution to over 167 countries and over 600 outlets. This is truly a chance for indie musicians to break out!As MBTM Publishing we are now also releasing e-books and audio books on all major platforms. Click the links to discover moreAll submissions to [email protected]
Only unreleased work.
Artists
Over the course of the next few months we will be releasing ten albums by top indie artists.
Click on a link below to see some of those we have coming!
NUMBER ONE HIT SONY/BMG SONGWRITER RELEASES NEW ALBUMAward-winning, hit songwriter, Tom Tikka is back with a brand new album packed with what his record label calls, "hit after hit."The album, entitled "Better Man", is released on 20th May world-wide on every platform from the Minds Behind the Music Record label. The distribution is via their mainstream deal with Sony Orchard.Tikka has been working closely with Minds Behind the Music on the album. It all started when his song "Venetian Rubber Boots" was selected to the label's upcoming environmental fundraising compilation album to support the fight against climate change.Now Tom and MBTM have released Tikka's sophomore effort entitled Better Man. The album features the hit single "By 2022" (#14 on iTunes Canada), a song that's been reviewed in multiple music blogs and is also now nominated in the single of the year category at the ISSA awards 2022.Tikka said: "Better Man is my attempt to write one of those records that I grew up with. I thought it'd be nice to try to reproduce some of the magic that the great singer-songwriter albums of the 60s and 70s had – albeit with a modern twist. This was also an era when the Top 40 was a lot more eclectic than it is today. There could be many artists from radically different genres on the same week's Billboard chart: Uriah Heep, Elton John, Paul McCartney, Kris Kristofferson, Roberta Flack, Marvin Gaye and Three Dog Night. This was yet another aspect I wanted to revisit."Formerly the songwriter of the Sony/BMG & Warner Music band, Carmen Gray, Tom Tikka has managed to build a rather successful career for himself as a solo act. Tom's previous album, This Is My Happy Face included three international iTunes smashes. Both "Doormat" & "With Eyes Closed" were #1 hit singles, while "Heart's on Fire" made it to #2. Tikka has been featured on Huffington's Thrive Global, Authority Magazine, Melody Maker Magazine, Ballroom Blitz, The Hollywood Digest, VENTS Magazine and many others, while his music videos have won at film festivals around the world.Tikka is also an ISSA Award winner (Emerging Male Artist of The Year) as well as a Josie Music Awards and Hollywood Music in Media Awards nominee."Tikka has been at this a long time so I rue not discovering him sooner…" – THE HOLLYWOOD DIGEST
"I don't normally use the word genius for many musicians, however the cap fits with Tom Tikka." – TUNEDLOUDEND
Contact: MBTM for press packs/photographs [email protected]
Record Label: https://mindsbehindthemusicrecords.carrd.co
Album available here https://orcd.co/betterman_tomtikka
NEW ALBUM from The Star Prairie Project. Click on the album cover below to stream or buy.
The Star Prairie Project
Musicians from the United States to Portugal have joined forces to create a brand new album of amazing music. Like The Beatles, they're having hit after hit at the hands of the main singer-songwriter, Nolen R. Chew Jr.They're called 'The Star Prairie Project' and it was Nolen who brought them together. Named after the village of Star Prairie (50 miles NE of Minneapolis/St Paul) and the Alan Parsons Project from back in the day, their music covers many genres and they have already achieved amazing success.Their debut album, 'Panacea' was released in July 2020 to much critical claim. It accrued over 1.25M streams on Spotify and in December of 2020 they followed up with their sophomore album 'Surreal' that garnered over 3.3M streams on Spotify with the featured single, 'The Crying' reaching #26 on the iTunes UK Top 100 Rock chart.By August 2021, their third album 'Rudiger's Revenge' was released and is already rapidly approaching 800,000 streams after just four months. And now with the release of their fourth album 'Shine A Little Light' on December 17, 2021 they are set for more success. It appears that Chew is one very prolific songwriter and his project can indeed crank out creative yet catchy radio-ready songs at a Beatles like pace.How did it all begin?The Star Prairie Project began to emerge in it's current form in 2019 when Nolen was searching for a lead vocalist for one of his songs.  He met Marcello Vieira and Rudiger through the Soundbetter production company that specializes in hooking up song writers and recording acts with a full spectrum of recording capabilities. It didn't take long for the project to grow.  Marcelo brought in his friend, guitarist, sound engineer and producer Ricardo Dikk.  Ricardo in turn recommended vocalist Sandrine Orsini. Rudiger in return introduced Indie vocalist Ivy Marie to the project.'Shine A Little Light' is a testament to the project's growth in composition, musical acumen and studio production. The addition of Sandrine Orsini and Ivy Marie to the song sets have added a new dimension of eclectic vibe.  It's both exciting and creative in it's undertaking.Now we have hints of gospel rock and indie pop to seamlessly weave into the ever present Americana and Alt rock. The album begins the musical adventure with the title track 'Shine A Little Light' with Sandrine's Aretha Franklin like vocals accompanied by Ricardo Dikk's mesmerizing power guitar and ends with the duet ballad 'One of Theses Days' with Ivy's sultry crooning accompanied by Rudigers silky smooth vocals and guitar.Chew shares the story of how Sandrine Orsini became involved with the album." I was just telling a friend how I would love to add some female vocals to some of the new songs, particularly a Gospel choir type of accompaniment, when lo and behold Marcello emails me and says he thinks a Gospel choir should be included on the song 'Seven Day Storm' Dikk and him were working on at the time. Marcello added, and I know just who to get to do it, Dikk's girlfriend Sandrine! The minute I heard her voice I was amazed and immediately thought of two or three other songs I had to have her sing.  One of them was 'Shine A Little Light'."  Nolen adds that Ivy Marie was introduced to him by Rudiger who had worked with her in the past.  After singing backing vocals on a couple of songs Ivy mentioned that her specialty was Indie Pop. Chew elaborates, "At the time I had the songs, 'Why Do I Love You' and 'Everything Happens For a Reason'.  I thought, perfect! These were pop songs that didn't really fit any where with what we were doing, so I said to Ivy, "Do your thing! Have a go at these and we'll see how they sound! I was amazed when I heard what she had done and had to fit them on the album!'  Just another example  synchronicities in this project have been incredible!  Just incredible!"And now The  Star Prairie Project has teamed up with Minds Behind The Music (MBTM) label and has contributed a single 'Why Can't We All Get Along' to their highly acclaimed charity album released in November 2021.  MBTM is where top music stars unite with emerging Indie talent in an exclusive and unprecedented way to bring the world a message… some of the world's biggest music stars come together.  From rock to pop, they're all united in one cause - to save the planet.  The Star Prairie Project is thrilled to be part of this awesome cause and fits in the niche perfectly.Press and radio interviews available.
Contact: SPP at [email protected]
The Musicians on the AlbumRudiger has worked on Hundreds of songs for people all over the world. He has music placements with major TV, film, radio and video games Internationally. Including Universal Music, Sony, Coca Cola, Showtime , Budweiser and many more. He has shared the stage with countless acts , including opening up for All American Rejects, Foghat ,eve 6 ,Lzzy Halestorm ,and other countless music acts. He even got a call to jam with and rock out singing with Velvet Revolver In Los Angeles. Yeah that was Cool!!!!Ivy Marie is an American singer, songwriter, and producer based out of Lexington, KY.
Ivy has been involved with music her entire life and grew up learning how to play multiple instruments but only recently created Ivy Marie when she decided to do dark pop in 2020. She has over 13 years of experience writing, producing, mixing and mastering all of her music at home. Ivy has done vocals for songs on fairly big YouTube channels such as Suicide Sheep and Proximity but this is only the beginning of her musical career.Ricardo Dikk is a multi-instrumentist and producer with a long career working worldwide with artists of multiple genres. His expertise both live and in studio had him work with labels in US, Uk and Germany, and with independent artists all over the world. He's been producing and arranging music, both form commercial release, film, and advertising. He's currently leading his new project, The Bateleurs.Sandrine Orsini is a French/Portuguese singer with a vast professional experience. Her surpassing vocal capabilities had made her work as freelancer with various artists, as well as in dubbing and advertising. She is currently the lead singer of The Bateleurs.Marcello Vieira is an accomplished session singer and songwriter with more than 50 albums under his belt, working with artist from the five continents, across multiple genres. With a 5-octave vocal range and a vast experience both live and in a studio environment, Marcello shared the stage with acts ranging from Russ Ballard to Danger Danger.
Those Men - FecundnessNew Album from "Those Men"!The concept of 'the concept ' album'Fecundness' is the 17th studio release to be spawned by Those Men . A twelve track homage to the energy of the river and its associated elements of growth. Rebirth,cyclical natures, moisture, movement, purity, clarity,rural life and greenery; the album dances along with an organic, pastoral feel ,an ear for melody , acoustic rhythms and mulchy tones. A delight indeed.
The record continues to tickle the duo's ever developing muse ; the concept of the 'concept' album. The characters that appear throughout the recording such as Old Mother Side, The Green, Sister Louie, The Dog and Salamooto bring to mind a visual landscape similar to that created on Roger Glover's marvellous 1974 album 'The Butterfly Ball and the Grasshopper's Feast. ' 'Fecundness' has the ability to access the energy of this benchmark release and bring its intent and musicality flying here into the 2020s.Emerging from their individual ashes of Peel plays, MTV and C86 in the 80s and early 90s Those Men (Martin Clarke and Mark Elliott) joined creative forces in 1996 to quickly become one of the UK's most innovative and Progressive Art Pop projects.
The concept albums the duo have produced in the past have dealt with subjects ranging from the disposability of the modern world (Sobgod 2007) to a day in the life of a municipal car park (Car Park 2003); pollution on the earth in its many facets (Ponky Hates Pollution 2000) to reflections on the overrated concept of movement (Why Move? 2006).
Their magnum opus 'Theman Simpulse' , dealing with a middle aged man's four second thought process, was described by Classic Rock presents Prog as
"one of 2010's greatest musical enigmas and oddities" with Sea of Tranquility also writing
"Those Men have crafted one of the most ambitious,
original, and experimentally brave albums of the last thirty
years"
'Fecundness' has taken this experimental energy ,honed it and moulded it into a set of tightly , accessible songs that challenge and caress . A valuable addition to their extensive back catalogue. One not to be missed.
The album is available HERE https://orcd.co/thosemen_fecundness
TOM TIKKA
Tom Tikka picked up the guitar at the tender age of six after hearing Paul Anka's "Lonely Boy" in his father's old Chevrolet. Soon afterwards, he began writing songs. Tom's infatuation with music only deepened after his aunt's husband Timo "Oippa" Oinonen introduced him to the concept of lead guitar and even more importantly to the music of such legendary groups as The Beatles and The Doors.Tikka formed almost as many groups as he disbanded in his late teens and early twenties. Yet, when he finally signed his first recording contract on his 21st birthday, it was a solo deal and not a band effort. He recorded a three-song EP for Olarin Musiikki, a small indie label in Espoo (Finland), under the alias of Tom Spark. Unfortunately, the EP disappeared as quickly as it was released. Consequently, Tikka found himself in square one, without a band or a record deal.Disappointed, Tom withdrew from music for a few years but began writing songs again once his brother Lappe Holopainen suggested that they form a songwriting team. Lappe had founded a group he was convinced would go far and he needed tunes for his new outfit. This group was Carmen Gray.Carmen Gray was signed to Sony/BMG in 2005 and during the next nine years, they went on to record three albums and one EP. The group's entire catalog (including such radio hits as "Lost In My Mind Again", "Gates Of Loneliness" & "Life Can Be Beautiful") was penned by Tom Tikka & Lappe Holopainen.After Carmen Gray disbanded in 2013, Tikka formed The Impersonators with poet Antti Autio. In 2017, The Impersonators signed with FBP, a German label based out of Frankfurt. Together with their producer Janne Saksa, the Josie Award-nominated The Impersonators have released tunes to rave reviews, considerable amount of radio attention and chart success: "Rodeo" rose to #1 on the International iTunes charts and "Scarlett Hell" to #9.In April 2020, Tom began working with MTS Records and has since released three critically-acclaimed solo EPs, one album and several iTunes hits, including the two #1 singles: "Doormat" & "With Eyes Closed".In 2021, Tom Tikka won the ISSA award for International Male Emerging Artist Of The Year. He was also awarded four Josie-Award nominations as well as a nomination in the prestigious Hollywood Music In Media Awards.
mAncient
Brand new album from the wonderful mAncient entitled, Holy Warriors.
Find him here https://twitter.com/mancient_com
About
Minds Behind the Music started out as a way of using music to change minds about the environment. Very quickly it developed into much more and now here we are with a record label.Our first release was the charity album written and recorded by some big music stars in union with our awesome indie brothers and sisters. A massive thank you Reg Mombassa the well-known artist and member of the band, Mental As Anything, for the art on the album cover.Now because of the unique mainstream distribution network we have fostered ove the last two years, we are also releasing e-books and audio books on all major platforms.We are also working hard on a brand new Amazon Prime documentary all about he indie music scene and featuring some big names in the music business.One World. One Voice. One Chord.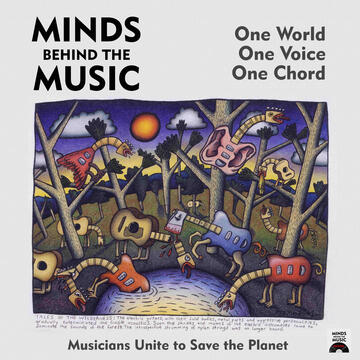 Contact
You can contact us via email at [email protected]
or connect on Instagram @officialmbtm
AUDIO BOOKSAudio Books available on Apple, Audible, Kobo, Spotify and Audiobooks. All Links below in red.MYTHS and the OCCULTWe are being controlled by a massive secret order that finds it's origins in the darkness of history. They emerged from ancient cults, created religions and governments are are even now manipulating business and more.This audio book delves into the illusive illuminati. We delve deep into the esoteric world of the Bible and the many Saints of the church. And we seek out Satan himself.Get ready for a roller coater ride into the world of myth and the occult.Chapters
1 Illuminati Overlords
2 Secrets of the Bible
3 Secrets of the Saints
4 SatanMYSTERIES and SECRETSWho are the illuminati? What did the Knights Templar really do? Are we truly being controlled by secret societies? What is the secret of the Holy Grail?These questions and more are answered in this unique audio book. We delve into the esoteric world of secret societies and ask whether they are watching our every move and manipulating us.Prepare for a world of the occult and mystery. It's time to open your mind.Chapters
1 The Illuminati
2 The Knights Templar
3 Mind Control and Manipulation
4 The Holy Grail